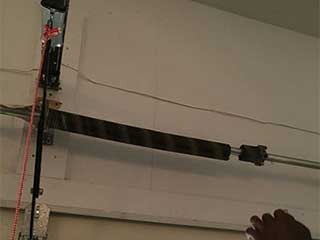 Your garage door deserves respect, especially considering it serves as a layer of protection from outside threats. It protects you from harm, but how often do you protect it? It is usually used but forgotten, despite maintenance being crucial to help it function effectively. Your door is used multiple times throughout each day, and needs to survive throughout all seasons. Usually, people don't respond to issues until it's too late, but your best bet is to take preventative action. Though professional help will be necessary at times, there are various maintenance tips that can help you make the most of your current parts. Here are a few things all homeowners can do:
Tighten Your Hardware
Garage doors generally move up and down thousands of times a year, so it's natural for hardware to loosen. There's a lot of movement and vibration daily, so you're probably wondering what's your best bet to tighten things up? Well, take a socket wrench and tighten all roller brackets and bolts. This is a simple maintenance tip which can be performed as necessary.
Look and Listen
Observe your garage door every time you use it. If there are jerky noises, which often resemble scraping and grinding, that's a common sign something is wrong. It should operate in near silence, so if you notice a noise and decide not to react, you risk the problem worsening considerably. This will be expensive down the line, so as soon as you notice noises, you should check to see whether both sides of the system are symmetrical. If not, you should call a professional, who can leverage years of experience to resolve the issue.
Test the Balance
Your garage door should be perfectly balanced to operate smoothly. If it isn't, it will have to work harder, and subsequently won't last as long. To check your balance, disconnect the opener and release the door manually to around halfway up. If it doesn't stay where it is, the counterweight system is probably imbalanced. Spring adjustment is best left to professionals, so you can call for expert help having detected the issue.
Inspect and Replace Rollers
Rollers should be inspected twice yearly, and replaced roughly every seven years. If your rollers appear cracked or chipped, they should be replaced as soon as possible. Reinstall roller brackets which aren't directly attached to your system, and if you feel out of your depth, don't hesitate to call an expert.