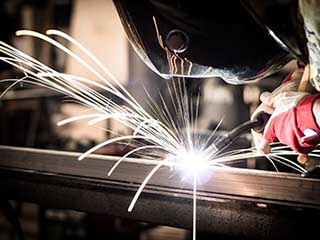 Our gate repair services cover both residential and commercial customers. We provide a wide range of solutions and will address any problem head on. Our technicians are all highly experienced and are committed to delivering repairs that last.
Finding And Fixing The Problem
We always focus on identifying and resolving the root cause of your gate malfunction. We'll look beyond the obvious symptoms to discover why the problems developed in the first place. Whether you've got faulty wiring or a dented track, our technicians will locate and fix the underlying issue.
Expert Services For Residential Customers
A broken gate can cause massive inconvenience for a busy household. Even if the system hasn't completely failed, a malfunctioning system is far from ideal and can also be dangerous. It may also just be a matter of time before a full breakdown occurs. This is why we recommend arranging an appointment with one of our technicians as soon as possible,
Our Services And Solutions
Our team offers a full range of gate repair services. We can fix all kinds of mechanical problems, and also provide support for all electrical faults relating to intercoms and openers. If any components need to be replaced, we'll provide them on the spot from our range of top-quality modern parts, and our technicians will install them quickly and efficiently.
Professional Solutions For Commercial Customers
The last thing a business needs is a broken gate; this can dramatically hamper your productivity as clients and employees struggle to get in and out of the premises. Our technicians are highly experienced when it comes to commercial gate systems and will provide fast, effective solutions, whatever the issue you're dealing with.
Arrange A Service Appointment Today
Whether your gate has developed a worrying fault or has completely broken down, our team of technicians are ready to provide a solution. Contact Garage Door Repair Lewisville, TX to find out how we can help you.
Give our team a call if you need help with: