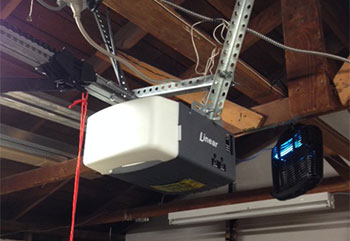 Opener Installation
Customer Issue: Mr. Leonard had purchased his new opener, but wanted it professionally installed so he would know with certainty that it would work correctly.
Our Solution: Thanks to our familiarity with the Linear brand, it was no trouble for one of our technicians to assemble the customer's new LDO50 model opener. It was then installed and connected to the door, along with our technicians setting up the remote controls and wall pad. It was then tested to assure it was working properly.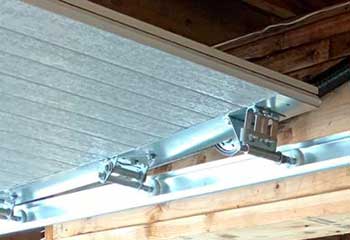 Garage Door Roller Replacement
Customer Issue: Several rollers were badly rusted after a leak event, and the customer decided to replace them rather than risk just cleaning them and having the garage door get off track unexpectedly.
Our Solution: The team lifted the door and removed all three of the faulty rollers. They scraped the rust off of the sockets, lubricated them, and installed the renewed rollers before lifting the door back onto the tracks and testing it.
Spring Replacement
Customer Issue: Broken garage door spring.
Our Solution: We made sure the door wasn't damaged by the unexpected breakdown and that the lift cables didn't snap or become frayed. Then we fitted a new spring in place of what was left of the old one and made sure its tension was properly adjusted.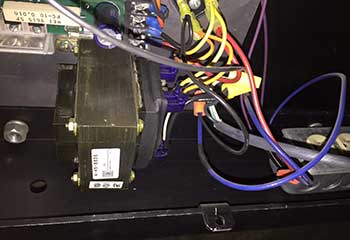 Garage Door Troubleshooting
Customer Issue: Door opening and closing inconsistently.
Our Solution: After examining the various hardware parts that could be causing the problem, like the tracks and the springs, we checked the safety sensors to see if they've become misaligned. They haven't. We then inspected the opener's circuit board, and noticed some frayed wires, which were likely causing the glitches. We replaced the damaged wires and the door was back to its normal behavior.
Aaron Musaley
- Carrollton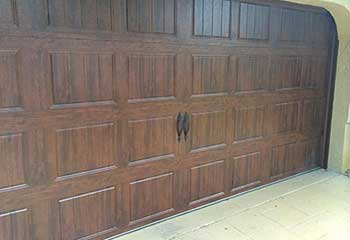 New Garage Door Installation
Customer Issue: Wanted to have a new garage door installed.
Our Solution: We consulted the customer on what material and level of insulation would be best fit her needs. Then we presented her with a few different options, and she chose a Clopay garage door from the company's Classic Wood collection, which we proceeded to install for her.
Christina Williams
- Lewisville